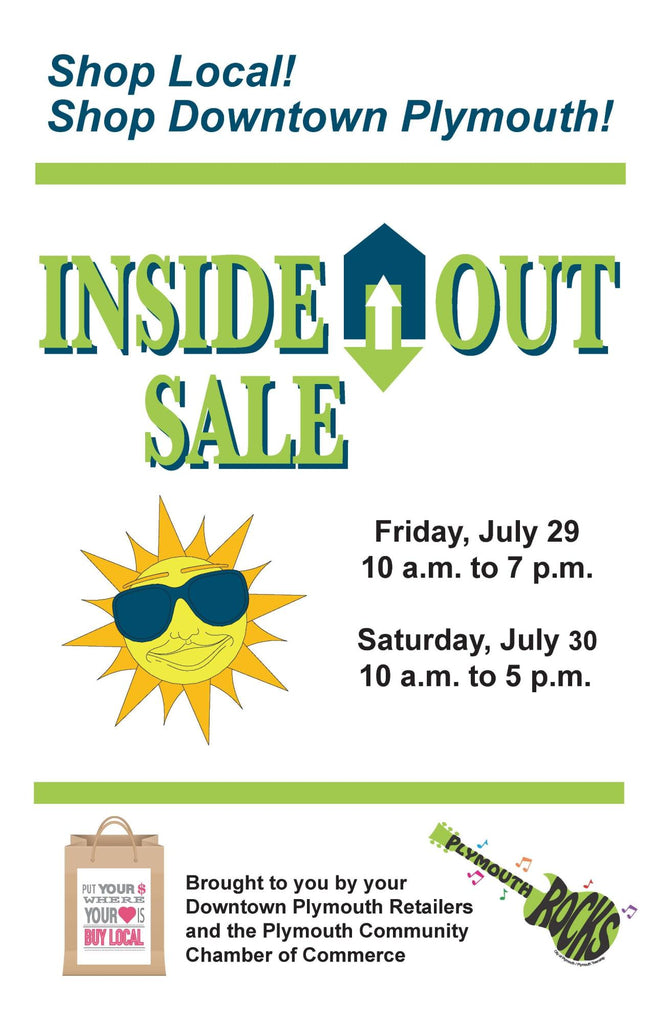 Hi Friends!
Deep discounts don't usually happen at Vida Voyager. We aim to stock the store with pieces that are super special and long lasting. We bring you the best from from small, independent designers who produce in limited quantities, strive to reduce waste and pay fair wages. This is reflected in our prices and limited discounts.
But! . . . we are participating in the Downtown Plymouth "Inside Out" sidewalk sale! Friday July 29th and Saturday July 30th! 
Expect to see racks of beautiful apparel discounted up to 40% off, and $10, $20 and $30 bins with candles, skincare, nail polish, books, home accessories, baby clothes and toys. Whether you get that dress you've been coveting all summer or find a winter gem from last season to stash away for next winter this event is not to be missed. 
 So block off your calendars, head to DTP and treat yourself! 
What about our infamous glass mushroom lamps, you ask? We are holding a raffle to win one!  Visit us on Friday or Saturday for a chance to win this chic and timeless lamp that will set the vibe and brighten any room!